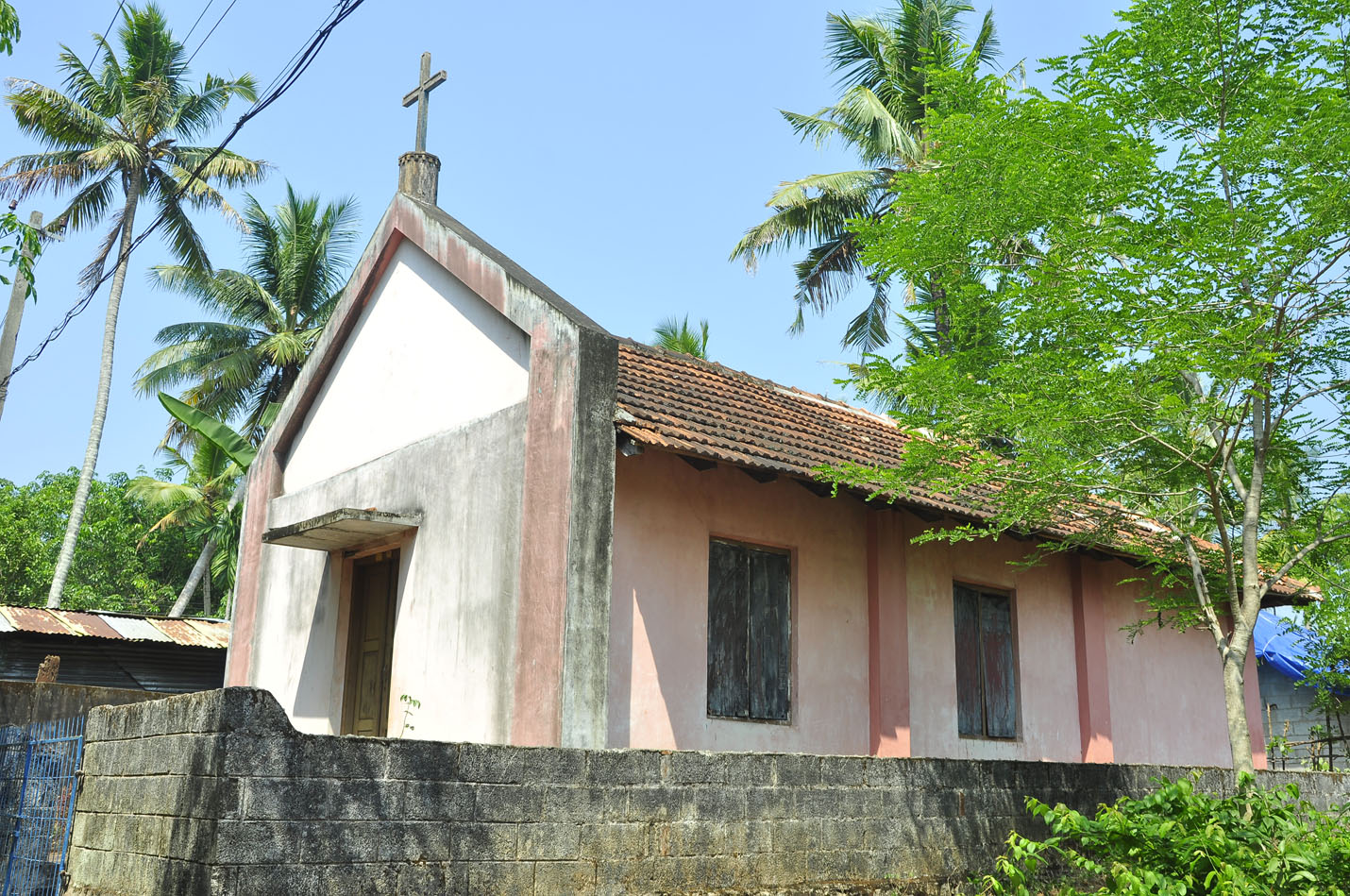 Vicar :Rev. Fr. Mathew CHARIVUKALAYIL
Ecl Dist : ANCHAL
Estd Year :1980
Contact :
Email :
Address :St. Paul's Malankara Catholic Church, Valavupacha P.O., Pezhummoodu, Kollam Dist
Description
Holy Mass timings : Sunday : 4.00 pm
Prayer service / Novena timings :
Year of Establishment : 1980
Landed properties – Area : 4 cents
Institutions in Parish Jurisdiction : Nil
Shrines / Grottos with Name of Saint : Nil
Names of Priests ordained from the Parish : Nil
Name of Sisters from the Parish : Nil
History and Development
St.Paul's Malankara Syrian Catholic Church, Pezhumoodu in the Major Archdiocese of Trivandrum belongs to the Ecclesiastical district of Anchal. The First community of this Parish was formed in 1967. This Parish was established in 1967 and blessed by Late Archbishop Benedict Mar Gregorios.
Former Vicars
Rev. Fr. George
Rev. Fr. Thomas
Rev. Fr. Daniel
Rev. Fr. Jose Kizhakkedath
Rev. Fr. Johnson Charivukalayil
Rev. Fr. Areckal
Rev. Fr. John Vilayil
Rev. Fr. Yesudas
Rev. Fr. Samuel Paravila
Rev. Fr. Immanuel Bunglavil
Rev. Fr. Wilson Aluvila
Rev. Fr. Daniel Valliayath
Rev. Fr. John Ayoor Puthenpurayil
Rev. Fr. God Joy
Rev. Fr. Alexander Valiyaveettil