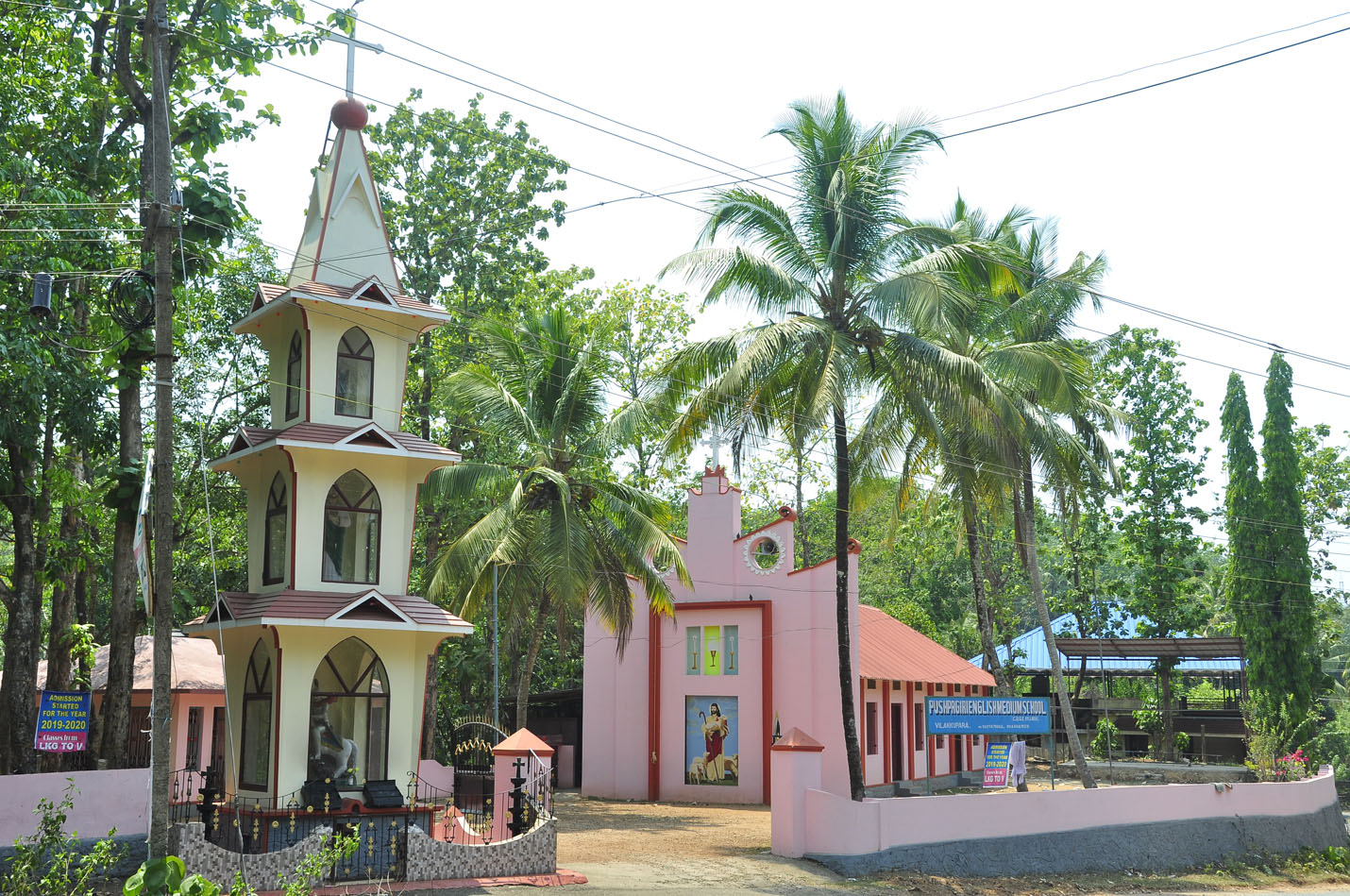 Vicar :Rev. Fr. Johnson Puthuvelil
Ecl Dist : ANCHAL
Estd Year :1980
Contact :
Email :
Address :St. Theresa's Malankara Catholic Church, Vilakkupara P. O., Eroor, Kollam Dt. 691 312
Description
Holy Mass timings : Sunday : 10.00 am
Friday : 11.00 am
Prayer service / Novena timings : Wednesday : 6.00 pm
Year of Establishment : 1980
Landed properties – Area : 200 cents
Institutions in Parish Jurisdiction : Pushpagiri EM School
Shrines / Grottos with Name of Saint : St. Mary's Shrine
St. George Shrine
Names of Priests ordained from the Parish : Nil
Name of Sisters from the Parish : Nil
History and Development
St.Theresas's Malankara Syrian Catholic Church, Vilakkupara in the Major Archdiocese of Trivandrum belongs to the Ecclesiastical district of Anchal. The First community of this Parish was formed in 1980. This Parish was established in 1980 and blessed by Late Archbishop Benedict Mar greogios. Rev. Fr.Samuel Thenguvila was the First Vicar. A new church and Grotto was blessed by Late Archbishop Benedict Mar Greogorios on 14th December 1980. An educational institute was started in 1987. An English Medium school named"Pushpagiri" is started during the time of Rev.Fr.Thomas Malancharuvil and blessed by Most.Rev.Joshua Mar Ignathios on 5th June 2006 and a new Grotto was blessed at the same time.
Former Vicars
Rev. Fr. Samuel Thenguvila
Rev. Fr. Jacob Njayalloor
Rev. Fr. Abraham Joseph
Rev. Fr. Pious OIC
Rev. Fr. Stephen Olickel
Rev. Fr. C. C. John
Rev. Fr. Samuel Varghese
Rev. Fr. John Varghese
Rev. Fr. Thomas Malancharuvil (Boby)
Rev. Fr. Samuel Punnoor
Rev. Fr. Thomas Mukaluvila
Rev. Fr. Justin Neelarathala
Rev. Fr. Philip Dayanand
Rev. Fr. Johnson Puthuvelil