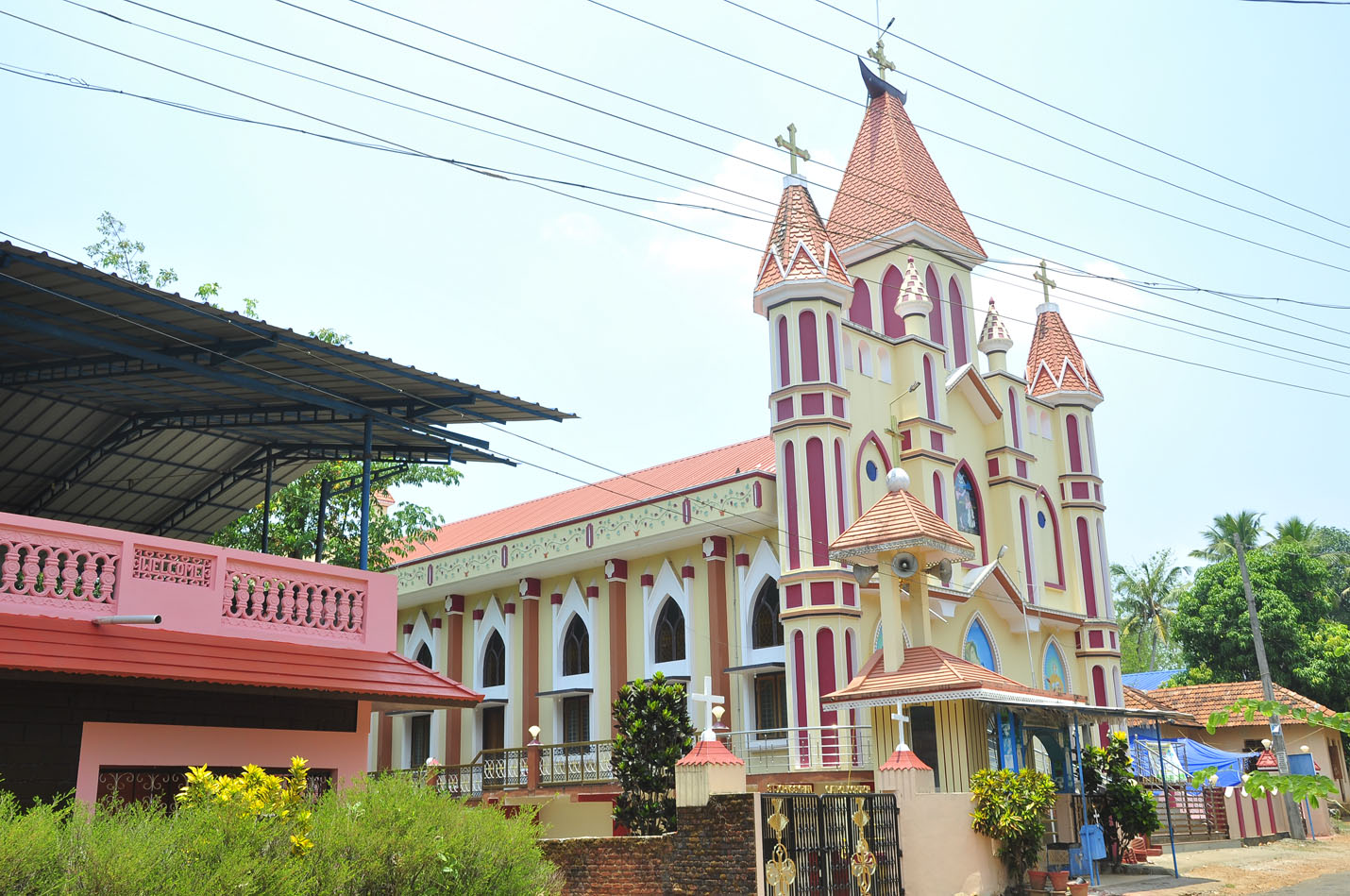 Vicar :Rev. Fr. Philip Kalluvettamkuzhiyil
Ecl Dist : ANCHAL
Estd Year :1973
Contact :
Email :
Address :St. John's Malankara Catholic Church, Thinkalkarickam, P.O., Kulathupuzha, Kollam-691 310
Description
Holy Mass timings : Sunday : 9.00 am
Thursday : 5.00 pm
Prayer service / Novena timings : Thursday : 6.30 pm Novena
Friday : 10.30 am Prayer
Year of Establishment : 1973
Landed properties – Area : 35 cents
Institutions in Parish Jurisdiction : Nil
Shrines / Grottos with Name of Saint : Vilakkumatha Shrine
Names of Priests ordained from the Parish : Rev. Fr. Thomas Marottimoottil
Rev. Fr. Geevarghese Maniparambil
Rev. Fr. Mathew Mundaplakkal
Name of Sisters from the Parish : Rev. Sr. Nisthula SIC
History and Development
St.John's Malankara Syrian Catholic Church, Thingalkarikom in the Major Archdiocese of Trivandrum belongs to the Ecclesiastical district of Anchal. The First community of this Parish was formed in 1973. This Parish was established in 1973 and blessed by Late Archbishop Benedict Mar Gregorios. Fr.Jacob Gnyalloor was the First Vicar. A new church was built and blessed by His Beatitude Moran Mor Baselios Cardinal Cleemis on 23rd May 2015.
Former Vicars
Rev. Fr. Jacob Njayalloor 1973- 1976
Rev. Fr. Samuel Thenguvila 1976- 1978
Rev. Fr. Augustin Viruppel 1978- 1979
Rev. Fr. Pious OIC 1979- 1981
Rev. Fr. Thomas Padayani 1981- 1982
Rev. Fr. Hormis Puthenveettil 1982- 1987
Rev. Fr. Mathew Karoor 1987- 1988
Rev. Fr. Daniel Kochuvila Cor episcopo 1988- 1992
Rev. Fr. John Kuttiyil 1992- 1996
Rev. Fr. Koshy Ayyaneth 1996- 1998
Rev. Fr. John J Vadakkepuram 1998- 2001
Rev. Fr. Joseph Stephen Olickel 2001- 2004
Rev. Fr. Varghese Chamakala 2004- 2007
Rev. Fr. James Elanjickal 2007- 2010
Rev. Fr. Thomas Mukaluvila 2010- 2016
Rev. Fr. Philip Kalluvettamkuzhiyil 2016