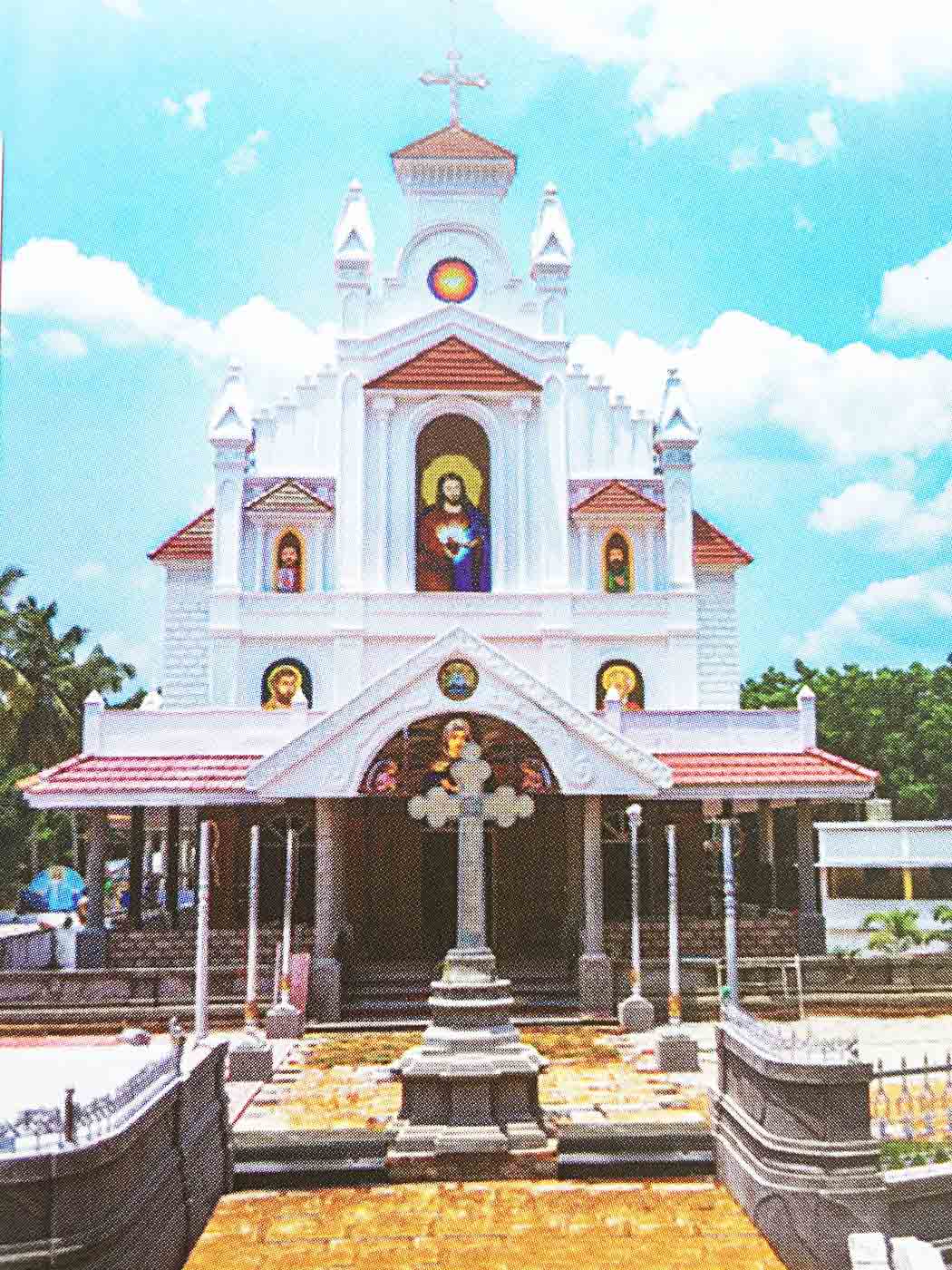 Vicar :Rev. Fr. Varghese Kizhakkekara
Ecl Dist : ANCHAL
Estd Year :1951
Contact :
Email :
Address :St. George's Malankara Catholic Church, Mannoor P.O, Channapetta-691 311
Description
Holy Mass timings : Sunday : 9.00 am
Other days : 7.00 am
Prayer service / Novena timings : Sunday : 4.00 pm
Year of Establishment : 1951
Landed properties – Area : 92 cents
Institutions in Parish Jurisdiction : Infant Jesus English medium School
Shrines / Grottos with Name of Saint : St. Mary's Shrine
St. George Shrine
Names of Priests ordained from the Parish : Rev. Fr. Roy George Vayalirakkathu
Name of Sisters from the Parish : Nil
History and Development
St.George Malankara Syrian Catholic Church, Mannoor in the Major Archdiocese of Trivandrum belongs to the Ecclesiastical district of Anchal. The First community of this Parish was formed in 196. A Chapel was blessed by Rt.Rev. Cheppattu Philipose Remban. This Parish was established in 1961 and blessed by Late Archbishop Benedict Mar Gregorios. Rev.Fr Joseph Thachettu was the First Vicar. A new church blessed in 1961 and blessed by Late Archbishop Benedict Mar Gregorios. In 1976, a shrine was built. A nursery school was started during the time of Rev.Fr.Ninan Tharakan. A presbytery was built by Rev.Fr. Augstin Mangalathu. Foundation Stone of the new church laid on 12th January 2012 and blessed on 12th May 2019 by His Beatitude Moran Mor Baselios Cardinal Cleemis.
Former Vicars
Rev. Fr. Joseph Thachettu
Rev. Fr. Oommen Ayyaneth
Rev. Fr. Lukose Makil
Rev. Fr. Sebastian Nedumkallil
Rev. Fr. Joseph Kaipallil
Rev. Fr. John Kannamkara
Rev. Fr. Abraham Joseph
Rev. Fr. Ninan Tharakan
Rev. Fr. John Thenguvilayil
Rev. Fr. Mathew Karoor
Rev. Fr. Augustin Mangalath
Rev. Fr. Joseph Stephen Olickel
Rev. Fr. John Varghese Palanilkkunnathil
Rev. Fr. Varghese Kizhakkekkara