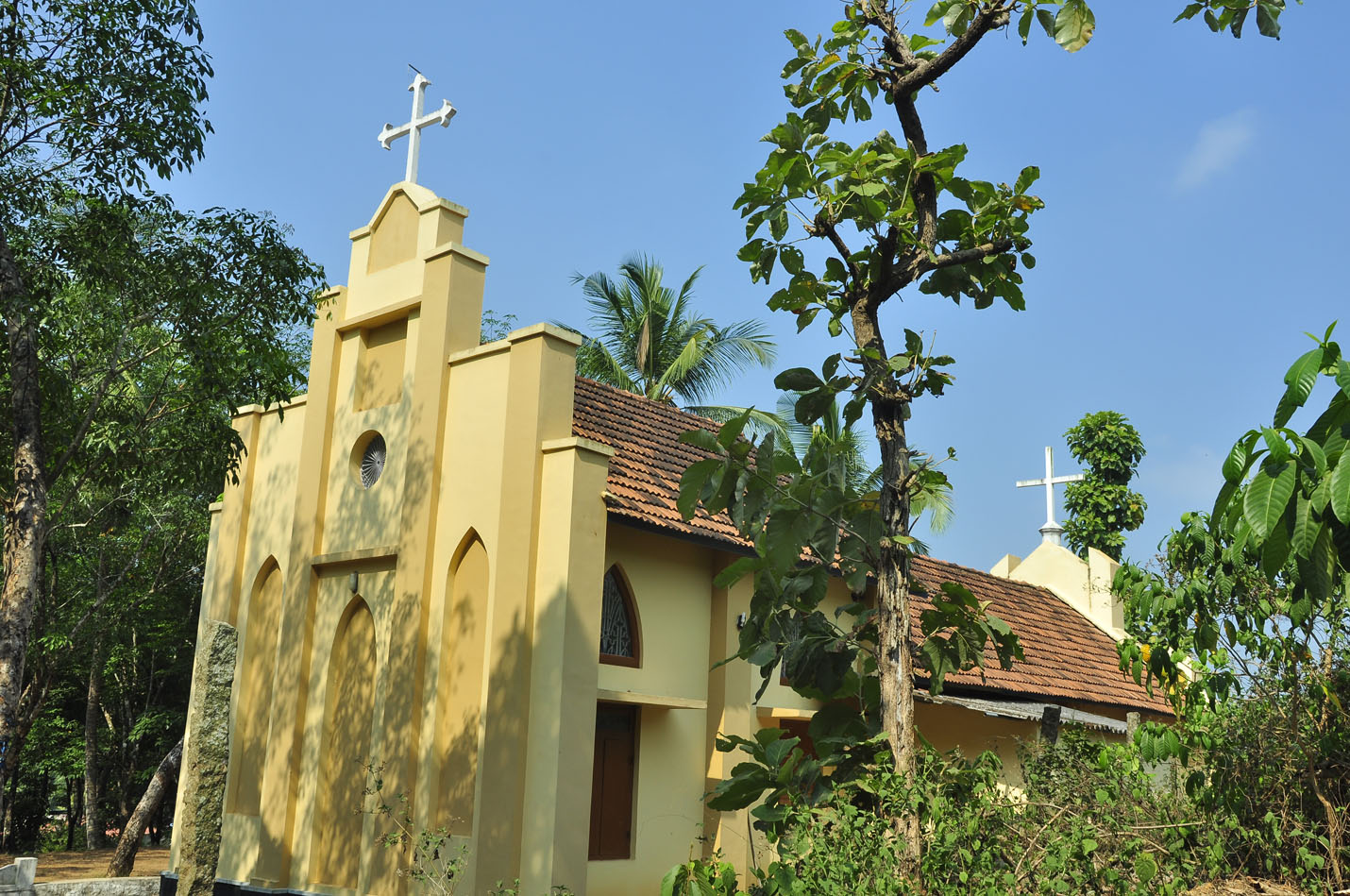 Vicar :Rev. Fr. Jacob Kalluvila
Ecl Dist : ANCHAL
Estd Year :1949
Contact :
Email :
Address : St. Mary's Malankara Catholic Church, Madathara P.O, Kollam Dt. – 691 541
Description
Holy Mass timings : Sunday : 6.45 am
Prayer service / Novena timings : Friday : 10.00 am
Year of Establishment : 1949
Landed properties – Area : 51 cents
Institutions in Parish Jurisdiction : Nil
Shrines / Grottos with Name of Saint : St. Mary's Grotto
Names of Priests ordained from the Parish : Nil
Name of Sisters from the Parish : Nil
History and Development
St.Mary's Malankara Syrian Catholic Church, Madathara in the Major Archdiocese of Trivandrum belongs to the Ecclesiastical district of Anchal. The First community of this Parish was formed in 1949. This Parish was established in 1949 and blessed by Late Archbishop Benedict Mar Gregorios. Rt.Rev.Fr Philiphose Remban was the First Vicar. A new church was built during the time of Rev.Fr.Chacko Thadathil.
Former Vicars
Rev. Fr. Philippose Remban
Rev. Fr. George Mutheril
Rev. Fr. Geevarghese Chediyath
Rev. Fr. Abraham Panicker
Most. Rev. Lawrence Mar Ephream
Rev. Fr. Pious OIC
Rev. Fr. Samuel Thenguvila
Rev. Fr. James Paravila Cor-Episcopo
Rev. Fr. Thomas Valiyavila
Rev. Fr. Chacko Thadathil
Rev. Fr. Johnson Charivukalayil
Rev. Fr. Jose Chempakaparampil
Rev. Fr. Jose Kizhakkedath
Rev. Fr. Thomas Kuzhinappurath
Rev. Fr. John Vilayil
Rev. Fr. John Areeckal
Rev. Fr. Thomas Meppurath
Rev. Fr. Daniel Varghese Edayilakadu
Rev. Fr. Joseph Olickal
Rev. Fr. Samuel Edamannil
Rev. Fr. Immanuel Bunglavil
Rev. Fr. Jacob Kalluvila