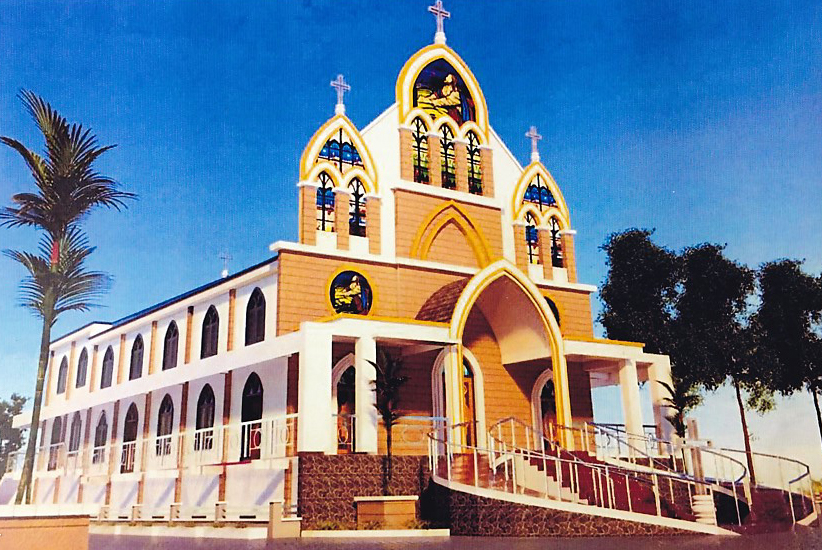 Vicar :Rev. Fr. John Vilayil
Ecl Dist : ADOOR
Estd Year :
Contact :
Email :
Address :St. Mary's Malankara Catholic Church, Kaithaparambu P.O., Ezhamkulam, Pathanamthitta Dist.
Description
Holy Mass timings : Sunday : 6.00 am
Prayer service / Novena timings : Friday : 11.00 am
Year of Establishment : 1932
Landed properties – Area : 100 cents
Institutions in Parish Jurisdiction : Nil
Shrines / Grottos with Name of Saint : St. Jude Shrine
: St. Mary's Grotto
Names of Priests ordained from the Parish : Rev. Fr. Lukose Mannikarott (Late)
Name of Sisters from the Parish : Nil
History and Development
St. Mary's Malankara Syrian Catholic Church, Kaithaparampu in the Major Archdiocese of Trivandrum belongs to the Ecclesiastical district of Adoor. The first community of this parish was formed in 1932. This Parish was established in 1932 and was blessed by the Servant of God Archbishop Mar Ivanios. Rev. Fr. Lukose Mannikkarottu was the first vicar. A new church was built in 1967 and was blessed by Late Archbishop Benedict Mar Gregorios. The third church was built and blessed by His Beatitude Moran Mor Baselios Cardinal Cleemis on 27th November 2018.
Former Vicars
Rev. Fr. Lukose Mannikarottu
Rev. Fr. Stephen Mathew
Rt.Rev. Thomas Kumbukattu Cor-episcopo
Rev. Fr. Mathew Kalayil
Rev. Fr. Zacharias Kilinethu
Rev. Fr. Mathew Kayyalackal
Rev. Fr. John C. Puthenveedu
Rev. Fr. Mathew Madappallil
Rt. Rev. Daniel Vadakkekara Cor-episcopo
Rev. Fr. John Kuriyidatheril
Rev. Fr. John Areeckal
Rev. Fr. Zhacharias Pushpavilasam
Rev. Fr. John G. Vadakupuram
Rev. Fr. John Konniyoor
Rev. Fr. John Puthenkalam
Rev. Fr. Thomas Malancharuvil
Rev. Fr. Varghese Samuel
Rev. Fr. Thomas Ettikalayil
Rev. Fr. Samuel Edamannil
Rev. Fr. George Puthenvila
Rev. Fr. Johnson Charivukalayil
Rev. Fr. Wilson Aluvila
Rev. Fr. Johnson Puthuparambil