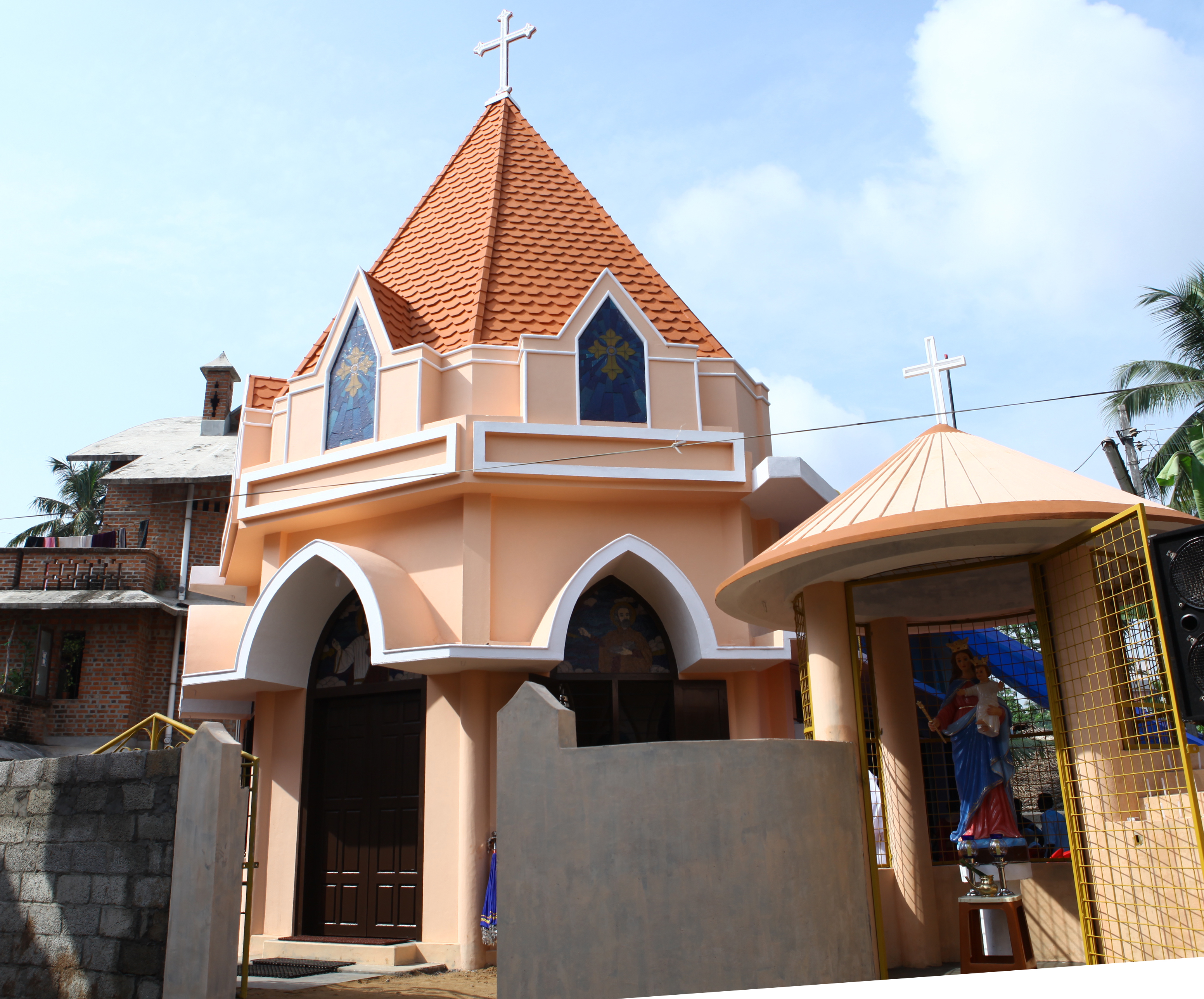 Vicar :Very Rev. Fr. Jose Charuvil
Ecl Dist : THIRUVANANTHAPURAM
Estd Year :1959
Contact :
Email :
Address :St. Jude Malankara Catholic Chapel, Rajaji Nagar, Chenkalchoola, Trivandrum
Description
Holy Mass Timing : Sunday
Prayer service / Novena timings :
Year of Establishment : 1959
Landed properties – Area :
Institutions in Parish Jurisdiction :
Shrines / Grottos with Name of Saint :
Names of Priests ordained from the Parish :
Name of Sisters from the Parish :
History and Development
St. Michael Malankara Syrian Catholic Chapel, Rajaji Nagar in the Major Archdiocese of Trivandrum belongs to the Parish of Palayam in the Ecclesiastical district of Trivandrum. The first community of this chapel was formed in 1959 during the time of Rev. Fr. Mathai Malancharuvil. The chapel was renovated on 13th May 2010 and blessed by His Beatitude Moran Mor Baselios Cardinal Cleemis.
Former Vicars
1959-1967 - Rev. Fr. Mathai Malancharuvil -Late
Rev. Fr. Mathew Kadakampally –Assi. Vicar -Late
1967-1971 - Rt. Rev. Samuel Mannil Remban-Late
1971-1977 - Rev. Fr. Mathew Thuruthayil Remban
1977-1992 - Rev. Fr. Joseph Njayalloor -Late
1992-1993 - Rt. Rev. Jose Chamakalayil Cor episcopo
1993-1995 - Rev. Fr. Boban Zackaria
1995-2000 - Rev. Fr. Samuel Mar Irenios
1993-2004 - Rev. Fr. Mathew Karoor
2004-2007 - Rev. Fr. Sebastian Kannamthanam
2007-2010 - Rev. Fr. Yohannan Mar Theodocius
2010-2016 - Rev. Fr. Santhan Charuvil
2016- Rev. Fr. Jose Charuvil