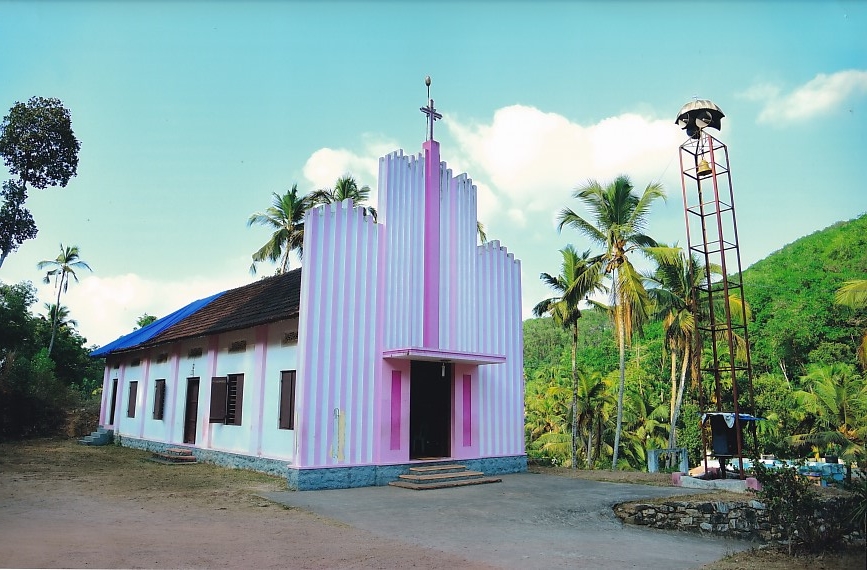 Vicar :Rev. Fr. Wilson Thattaruthundil
Ecl Dist : NEDUMANGAD
Estd Year :1962
Contact :
Email :
Address :St. Jude's Malankara Syrian Catholic Church, Konchira P.O., Vettinad, Vembayam, Trivandrm Dt. -695 615
Description
Holy Mass Timing : Sunday : 7.30 am
Other days : 6.00 pm
Prayer service / Novena timings : Wednesday : 7.00 am
Thursday : 7.00 pm
Year of Establishment : 1962
Landed properties – Area : 107 cents
Institutions in Parish Jurisdiction : Mount Carmel Retreat Centre
Shrines / Grottos with Name of Saint : St. Jude Shrine
Names of Priests ordained from the Parish : Rev. Fr. Daniel Poovannathil
Name of Sisters from the Parish : Rev. Sr. Sneha DM
History and Development
St. Jude's Malankara Syrian Catholic Church, Vettinadu in the Major Archdiocese of Trivandrum belongs to the Ecclesiastical district of Nedumangadu. The first community of this parish was formed in 1960 by the mission work of the Bethany Fathers. This Parish was established and blessed by Late Archbishop Benedict Mar Gregorios in 1962. The church was renovated and blessed by Late Major Archbishop Cyril Baselios Catholicos in 2002. A presbytery was built and blessed by His Beatitude Moran Mor Baselios Cardinal Cleemis on 10th July 2016.
Former Vicars
Rev. Fr. Joshua OIC
Rev. Fr. Bernard OIC
Rev. Fr. Gabriel OIC
Rev. Fr. Joh OIC
Rev. Fr. Silvester OIC
Rev. Fr. Santhosh OIC
Rev. Fr. Chacko Philip OIC
Rev. Fr. Gregorios Koikaleth OIC
Rev. Fr. Daniel Kadakampallil OIC
Rev. Fr. John Kripanand OIC
Rev. Fr. Jacob OIC
Rev. Fr. Sajeev OIC
Rev. Fr. Basil OIC
Rev. Fr. Saji George OIC
Rev. Fr. John Vattapparampil OIC
Rev. Fr. Philip Neri OIC
Rev. Fr. Thomas Chediyath OIC
Rev. Fr. Joseph Kalavila
Rev. Fr. Thomas Puthuparampil
Rev. Fr. Daniel Kuzhithadathil
Rev. Fr. James Paravila Cor-episcopo
Rev. Fr. Roy George Vayalirakkath
Rev. Fr. Kozhy Chirakkarottu
Rev. Fr. Jolly Philip Karimpil
Rev. Fr. Johnson Kochuthundil
Rev. Fr. Wilson Thattaruthundil